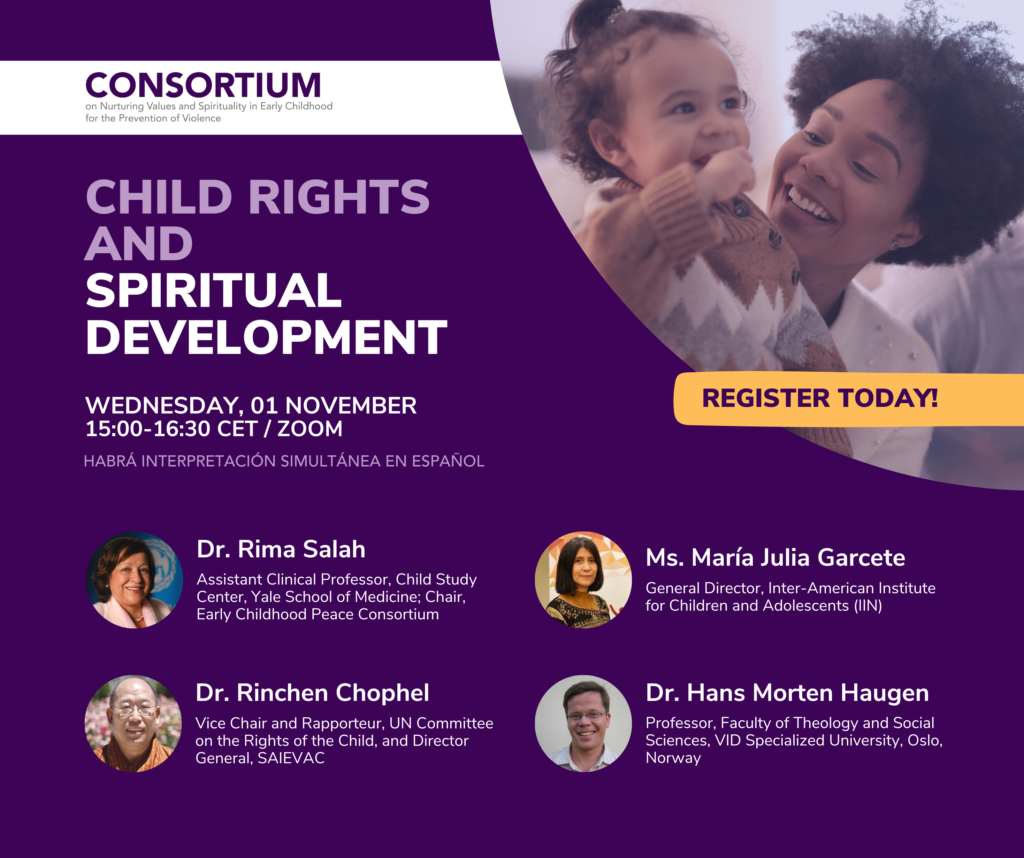 Join us for a timely discussion on the connections between the Rights of the Child and the Spiritual Development of Children 
Register here: https://bit.ly/childrightswebinar
A comprehensive approach to child development must encompass the spiritual dimension. The Convention on the Rights of the Child explicitly acknowledges the right of every child to a standard of living that promotes their physical, mental, spiritual, moral, and social development.
In this webinar, we will bring together researchers and practitioners to discuss how nurturing the spiritual development of children contributes to their holistic well-being and their protection from violence. We will explore how the Convention on the Rights of the Child includes and gives importance to children's spiritual development, and identify and discuss the key challenges and barriers hindering the recognition and implementation of the right of children to spiritual development.

The discussions will include an interactive Q&A with the audience.

Interpretation in Spanish will be available.

This event is organized by the Consortium on Nurturing Values and Spirituality in Early Childhood for the Prevention of Violence
Link to register: