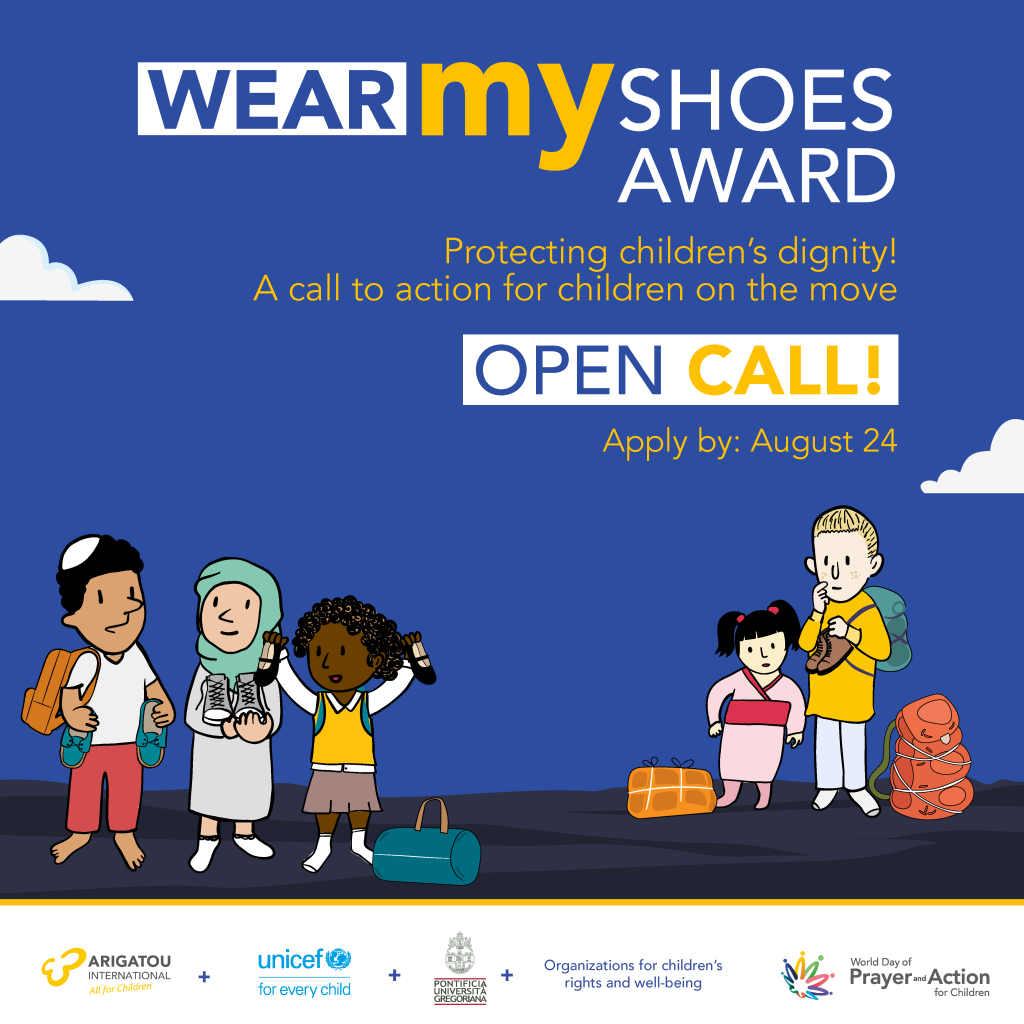 OPEN CALL!
The 2022 "Wear My Shoes Award" application is now officially open!
We welcome you to participate in this amazing campaign, celebrated during the annual World Day of Prayer and Action for Children. The work is co-led by Arigatou International and UNICEF with INEB as a collaborative partner from Southeast Asia.
This year's focus is on advocating for every child's dignity, including children on the move.
Apply by: August 24, 2022, before midnight!
https://bit.ly/3ccmVaj