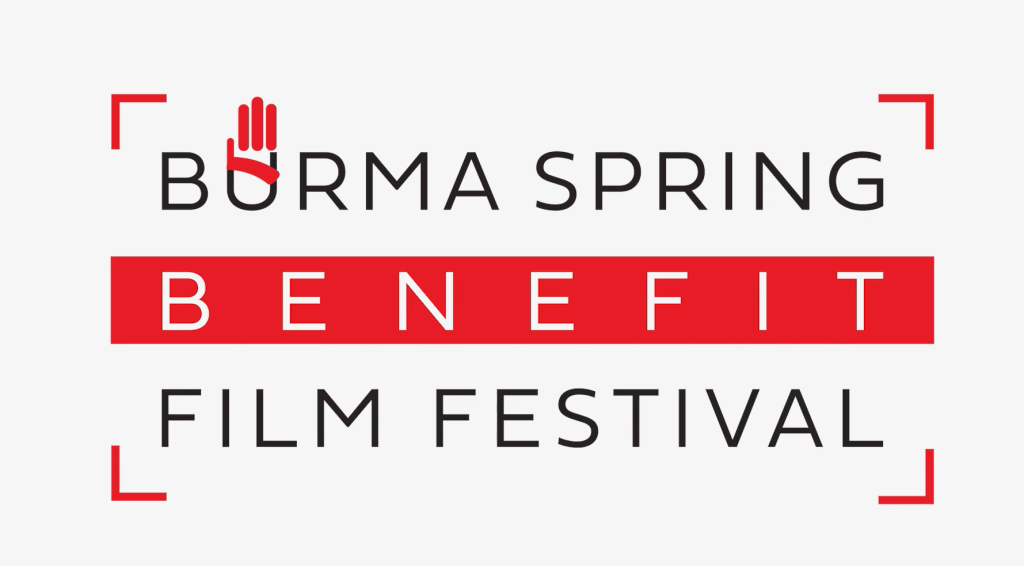 The Burma Spring Benefit Film Festival presents a curated program of over 30 films from or about Myanmar (Burma), plus daily live talks featuring prominent activists and observers. Net proceeds from this festival will go to grassroots humanitarian organizations working in Myanmar in support of the non-violent democracy movement.
A Festival pass provides access to all the films and talks for a one-time donation (suggested minimum: US$30, but no one turned away). All the films are being provided to the Festival at no charge.
The Burma Spring Benefit Film Festival salutes the courage and dignity
of the ordinary people working nonviolently
to regain control of Myanmar's destiny.
The Myanmar (Burma) military dismantled the democratically elected government on February 1, and detained Nobel Laureate and State Counsellor Aung San Suu Kyi, President Win Myint, and other elected civilian government leaders and activists. Since then, the junta has arrested thousands of citizens, killed hundreds of unarmed protesters, conducted lethal airstrikes on ethnic villages, and seized the bank accounts of international NGOs. Many activists, journalists, lawmakers, and rights advocates have gone into hiding or exile. A national unity government (NUG) has been formed by leading legislators, ethnic minority leaders, and civil disobedience movement activists.
The Burma Spring Benefit Film Festival was organized in response by a volunteer team based in San Francisco: Kenneth Wong, a Burmese-American author, translator, and Burmese language teacher at UC Berkeley; Gaetano Kazuo Maida, executive director of Buddhist Film Foundation; Ellen Bruno, award-winning filmmaker with a background in international relief work; Jeanne Marie Hallacy, filmmaker and director of InSIGHT OUT! a digital storytelling project for refugee and migrant youth; Hozan Alan Senauke, abbot of Berkeley Zen Center and director of Clear View Project; and Gregg Butensky, operations director of Kirana Productions, cofounder of Ethical Traveler, and principal at Code Refactory.
The films were chosen from international and Burma film festivals, with the objective of presenting a deep and diverse impression of the country, its people, its history, and its struggles and conflicts. A concerted effort was made to include films by Burma directors, though great care was taken to avoid placing any people in front of or behind the cameras at risk in the current unstable conditions there.
Community partners (partial list)
Artists Beyond Boundaries, BuddhaFest, Buddhist Film Foundation, Burma Humanitarian Mission, Clear View Project, Documentary Educational Resources, Earth Rights International, Ethical Traveler, Gandhi-King Global Network, Human Rights Center (UCB), Inquiring Mind, Insight LA, Insight Meditation Society, Institute for Asian Democracy, International Cultural Activism Institute, International Network of Engaged Buddhists (INEB), Kino Lorber, Lion's Roar, Never Again Coalition, One Myanmar Community, Oscilloscope, Refugee and Immigrant Transitions, Refugees International, Spirit Rock Meditation Center, Tricycle Foundation, United Nations Association Film Festival, U.S. Campaign for Burma, and others.
Special Thank You to:
Maryann Lipaj, Keiko Sei, Edward Burger, Eric Forbis, Josh Baran, Haydn Reiss, Marty Krasney, Jacqueline Baas, Barbara Green, Shirley Thompson, Ayelet Maida, Michele Bohana, Sharon Salzberg, Moses Marks