On April 11-12, 2023, INEB and the Gakurin Seminary organized a two day-hybrid event with youth Engaged Buddhist activists from 12 countries at Gakurin Seminary's Ome campus west of Tokyo.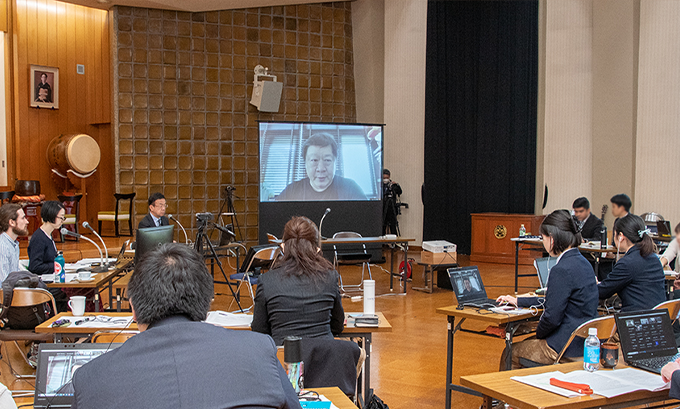 A Japanese lay Buddhist organization, Rissho Kosei-kai emphasizes the practical application of the Lotus Sutra and Buddhist teachings in daily life with a focus on community service and interfaith dialogue as means for promoting peace, spiritual growth and fostering a sense of global citizenship.
Founded in 1964 by Rissho Kosei-kai's Founder Rev. Nikkyo Niwano, the Gakurin is comprised of six programs: the Honka Program, which trains seminarians to become leaders of engaged Buddhist and interfaith action; the International Program, which trains international seminarians to become lay Buddhist practitioners and leaders in different countries; the Koju University Program, the Post-Graduate Lotus Program and Koju High School Program, which train students to be active leaders in various sectors of society; and the Hoju Program, which trains women practitioners who combine faith and professionalism. The mission of Gakurin is to educate and train future leaders who can reinterpret and apply Buddhism to respond to suffering and challenges in the modern world (Tradition-ing), and to cultivate integrated and wholistic human potential by refining kan-sei, chi-sei and hin-sei through a holistic education based on Buddhism and the Lotus Sutra.
Gakurin seminarians deepen their understanding of Buddhism through scriptural study, lectures, meditation, community service and exposure activities guided by experienced instructors and mentors.
In the interest of highlighting the role of youth in the engaged Buddhist movement, INEB and Gakurin organized four panel discussions on key engagement areas including:
Buddhism and Peacebuilding
Sustainable Development and Buddhist Economics
Buddhism and Gender Equity
Engaged Buddhism and Interfaith Action: The Role of Young Bodhisattvas
Each session featured a diverse array of youth activists from across the INEB network sharing about their experiences working for positive change as well as a number recently graduated and current Gakurin seminarians.
In total, the forum included male, female and gender non-binary participants from Thailand, Myanmar, Cambodia, Malaysia, India, Indonesia, Sri Lanka, Bangladesh, Taiwan, China, Japan, and the UK.
While most of the participants joined the discussions via Zoom, Dexter Cohen Bohn, INEB's Communications and Youth Coordinator, co-moderated the event in person at the Gakurin Ome campus together with Kanako Kunitomi of the Gakurin Seminary.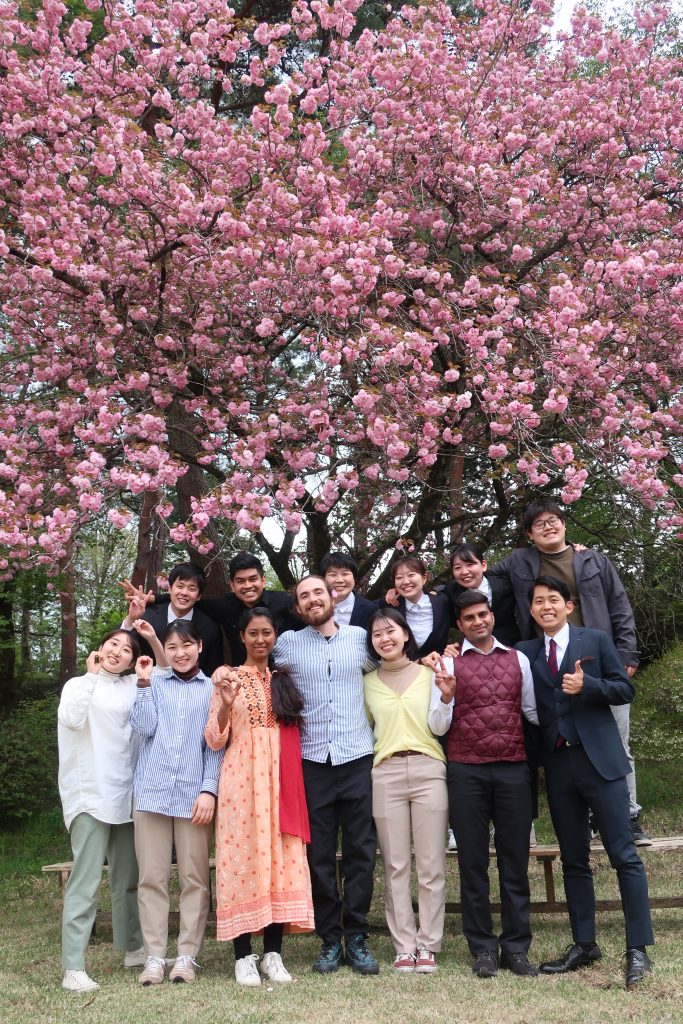 Aside from the scheduled program, Dexter enjoyed cooking with the seminarians, learning about their personal journeys and taking part in daily activities around the Gakurin Ome campus included a comprehensive introduction to the 'Ome Model' – Rissho Kosei-kai's unique approach to sustainability inspired by Buddhist economics, the Lotus Sutra and community service. OME MODEL.docx
For more information about the Ome Model check out second year Gakurin Seminarian Amika Ishikawa's presentation shared during the Youth Forum:
Building on the success of the 2023 Forum INEB and the Gakurin Seminary look forward to future collaboration and mutual support in service of youth participation and leadership in the global engaged Buddhist movement.