The Young Bodhisattva Training aimed to foster spiritual resurgence and social transformation. It took place from 30 April to 13 May 2019 at the Buddhist Hongshi College in Tao Yuan, Taiwan. The program was a collaboration between Buddhist Hongshi College and the International Network of Engaged Buddhists (INEB). It addressed the lack of enduring peace and social justice in countries influenced by capitalism and authoritarianism. The program recognized the ecological consequences of human consumption and advocated for values like simplicity and sharing. It emphasized the importance of compassion, non-violence, and youth engagement for achieving genuine change in society.
---
Curriculum
---
The training curriculum is based on three-mode learning process involving intellectual, spiritual and physical practice. The sessions include lectures, discussion, community building, meditation and group processes, as well exposure trips to understand the current situation in Taiwan and how socially engaged Buddhism is being used to address it.
---
Objectives
---
To understand theory and develop critical ability for using analytical Buddhist tools to apply to alternative methods of community development.
To bring theory into practice by being exposed to some of the finest thinkers and practitioners of socially engaged Buddhism
To strengthen the network through supporting cooperation and relationships among young Buddhist activists in Asia.
---
Activities
---
During the Young Bodhisattva Training, students engaged in a variety of activities. They participated in a three-mode learning process encompassing intellectual, spiritual, and physical practices. The curriculum involved reflection, group discussions, and exposure trips to understand the current social issues in Taiwan. Students explored socially engaged Buddhism through practical examinations of power dynamics, gender inequality, and social injustice. They learned about meditation, Buddhism and health, and the history of engaged Buddhism in Taiwan. Exposure visits to organizations like Tzu Chi Environmental Protection Mission and the Buddhist Education Foundation provided valuable insights. Inspired and grateful, the students prepared to address issues in their own countries through social action projects.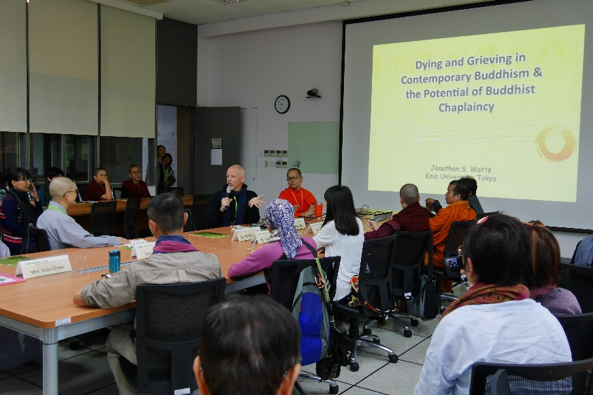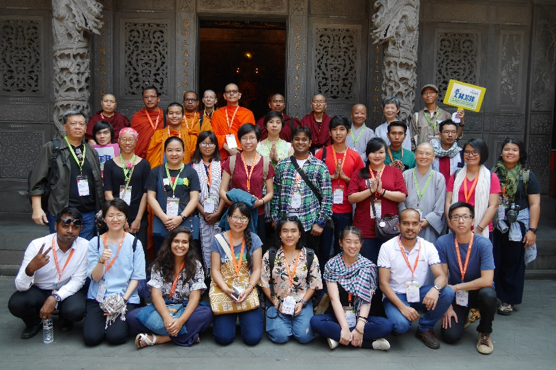 Twenty-seven (27) students, including monks and nuns from 10 countries joined this course. Participants were female and male leaders, both lay and ordained Buddhists and others, who are active in social change. Our graduates from previous courses have been very active in Indonesia, India and Myanmar, and the facilitators volunteering on this course were themselves alumni.